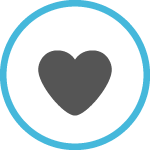 Marriage Counselling to Create Secure Emotional Bonds Between Partners
Couples generally have positive intentions, but when they become stuck in certain negative patterns, both partners usually feel deprived and unsatisfied.
According to EFT founder, Dr Sue Johnson, "Emotional bonding is part of our heritage and a basis of our survival; it is one of our deepest human instincts. We want to matter to other people, and we need safe emotional connections." From this perspective, when couples have trouble in a relationship, they want answers to questions such as, "Are you there for me?", "Can I count on you?", and "If I call, will you come?" But if a couple is not in tune, asking those questions can be troublesome. The signals they send can be distorted and misinterpreted, with no easy response.
Relationship Counselling Using Emotion Focused Therapy (EFT)
When couples get caught in this pattern, EFT or Emotion Focused Therapy can help by focusing on how the couple interacts and communicates, particularly on their emotional responses to each other. This approach is often used by Brisbane psychologist Felicity Farmer in couples counselling, as it is directed towards helping couples restructure their relationship, which can foster the safe emotional engagement necessary for intimate bonding between partners.
Johnson notes that every couple experiences missteps concerning their relationship. Relationships start with an intense connection but, over time, the level of attentiveness to one another naturally drops off, creating a feeling that the connection has been damaged. If the couple can't successfully reconnect, negative cycles are likely to occur. These fights can become standard in some relationships, but if they gain momentum, they can take over, resulting in a devastating feeling of aloneness. Relationship counselling in Brisbane using EFT may therefore offer a road map to help couples understand how to self-correct when these cycles surface.
Based on the first coherent and substantially validated theory of adult love, EFT has more than 20 years of research behind it and has been shown to be an effective marriage counselling approach for couples from various backgrounds and with various levels of relationship distress.
If you would like further information on whether relationship counselling in Brisbane using EFT would be an appropriate couple's therapy approach for you, please contact us. Our principal Psychologist, Felicity Farmer is highly trained and experienced in couples counselling using EFT, and has helped many couples overcome their distress and create more attuned and connected ways of relating. If you'd like to know more about our other areas of therapy, please click on the links below or visit our services page.
"Attachment is a lasting psychological connectedness…a deep and enduring emotional bond that connects one person to another across time and space."
– John Bowlby