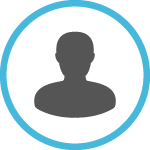 As the name Creating Connection implies, we believe that creating a safe and secure therapeutic relationship is the cornerstone of all beneficial therapy.
We understand that making the decision to see a Psychologist can be a challenging and personally confronting experience, so we strive to soothe these initial anxieties through our open and non-judgemental approach. We value collaborative relationships, and work together with you to explore your primary concerns and goals for therapy, and then actively collaborate on the creation of a 'map' that outlines the direction for your therapeutic journey.
Depending on your individual needs, this may entail developing insight and enhancing self-understanding, building adaptive coping resources to deal with adverse life situations,
or working together with a partner to find new ways of relating to each other and to strengthen the bonds of intimacy.
In general, the creation of this map also assists you to place your struggles in the broader context of your lived experience, which can often be a powerful process of self-discovery in and of itself.
The therapeutic approaches used at Creating Connection are grounded in theory, and supported by both research and clinical experience. Our Psychologists have extensive training from leading national and international professionals in the field and also use Interpersonal Therapy (IPT) and Cognitive Behaviour Therapy (CBT) in addition to those outlined below. Please note that factors such as client goals and personal circumstances will ultimately determine the strategies used, therapeutic timeframe and individual outcomes.
Acceptance & Commitment Therapy (ACT)
ACT is an active, skills-based therapy. It aims to assist individuals in the creation of a rich, full and meaningful life, whilst also helping them develop more effective ways of managing the distressing thoughts and feelings that sometimes get in the way of living this valued life. ACT recognises that much of our distress arises from the futility of trying to change or control things that are ultimately outside of our control.
Using techniques such as mindfulness, ACT therefore aims to assist indivduals change the way they respond to their difficult thoughts and feelings, so that they can keep moving forward in a valued life direction and free themselves from the struggle against their psychological pain. ACT has been shown to be effective in treating a wide number of complaints, including anxiety, depression, and stress.
Brief Psychodynamic Psychotherapy (BPP)
BPP assists individuals to develop greater insight or self-understanding into a specific area of their life in which they experience core difficulties, such as their capacity to form and maintain healthy relationships, concerns about their identity, or deep-seated self-esteem issues.
Therapy then guides the individual to 'work through' this area so as to facilitate adaptive self-change and improve wellbeing in this life domain.
"You can't stop the waves, but you can learn to surf"
- Joseph Goldstein